The Winter Break was a welcome one down on the farm, but that's not to say that there wasn't work to be done! It has been an incredibly wet winter so far (we say winter - but it's never really got very cold!) and this has caused a few difficulties at times. During wet weather, our pasture becomes quite waterlogged, so this has caused us to move some of our goats and all of our sheep into the polytunnel a little earlier than we had hoped.
We are going to have pigs born on the farm for the first time this year. We have our Kune Kune's that we keep for teaching - their calm and friendly manner makes them excellent teaching animals but we've had a range of rare breed pigs in recent years that we have bought in as weaners and grown on them on for meat purposes. In September, we made the decision to have a go at crossing one of our Tamworth boars with a Large Black sow - we are expecting the results later on in January. In order to accommodate our new piglets, we have had to section off an area of one of the pens that we'll now use as a farrowing pen. On the 27th, Mr Fearon, Gary Fleet, Jess, Ethan and Shannon came in to get the job done - we think they did a really good job! No doubt you'll hear more about the new pigs in the future.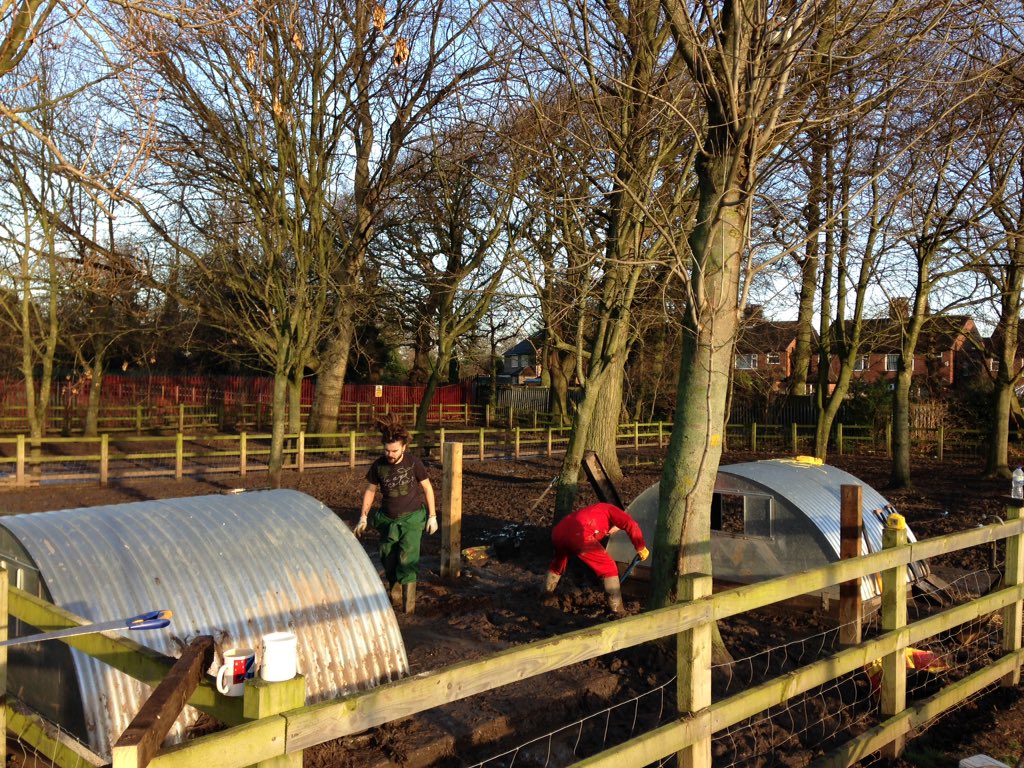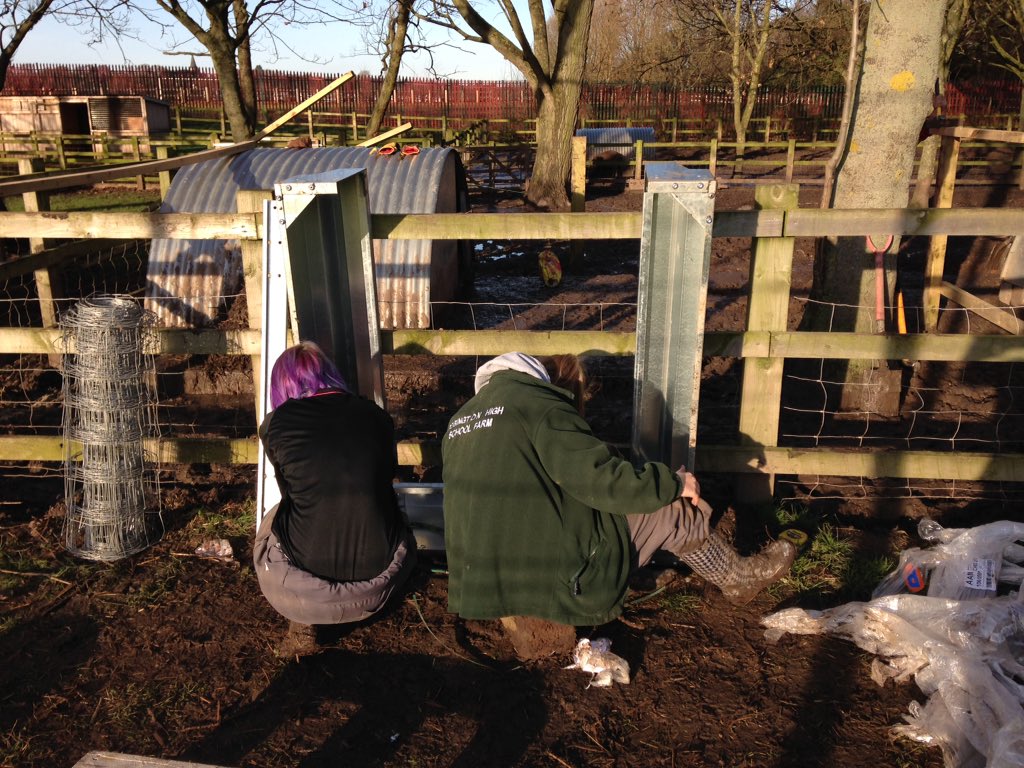 Assembling the creep fender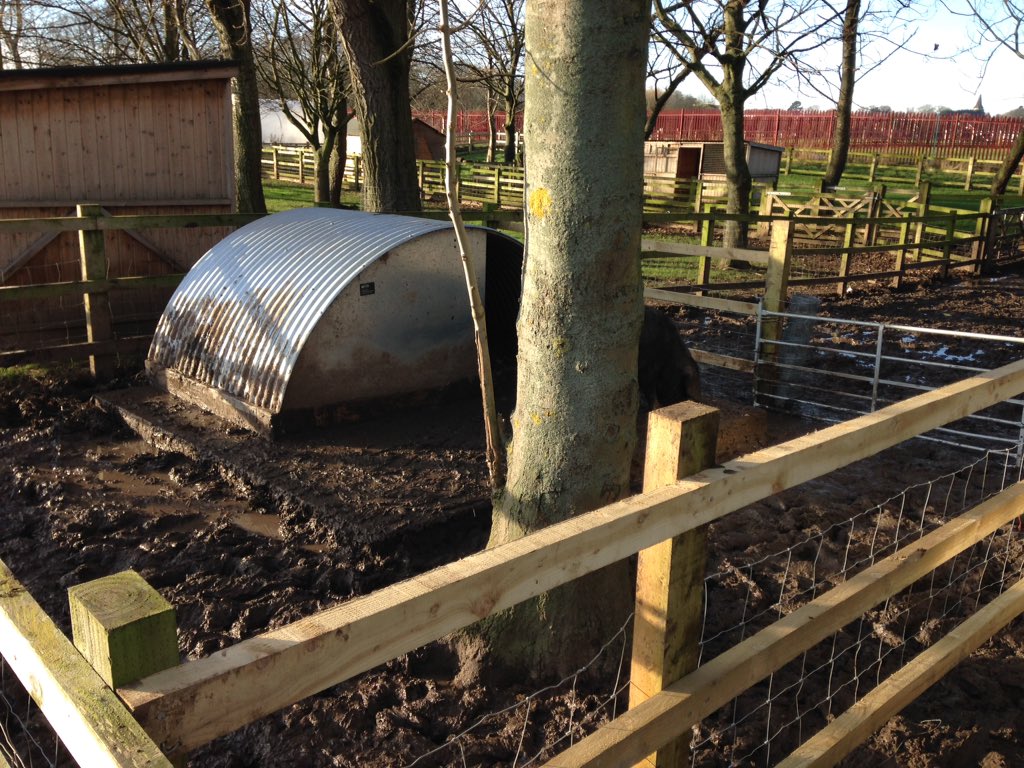 The (almost) finished farrowing pen
Not to be outdone by our fence-building skills, we had a new arrival on the farm just before New Year - this is José - he's our first Hampshire Down lamb to be born on the farm. We had been expecting twins, but we're guessing the scanner man was having a bad day and he's just a single. Being a single, he's got all of that nutritious milk all to himself so we're expecting good growth rates and we've made the decision not to castrate and keep him intact with a view to selling him after he has been shown in the summer.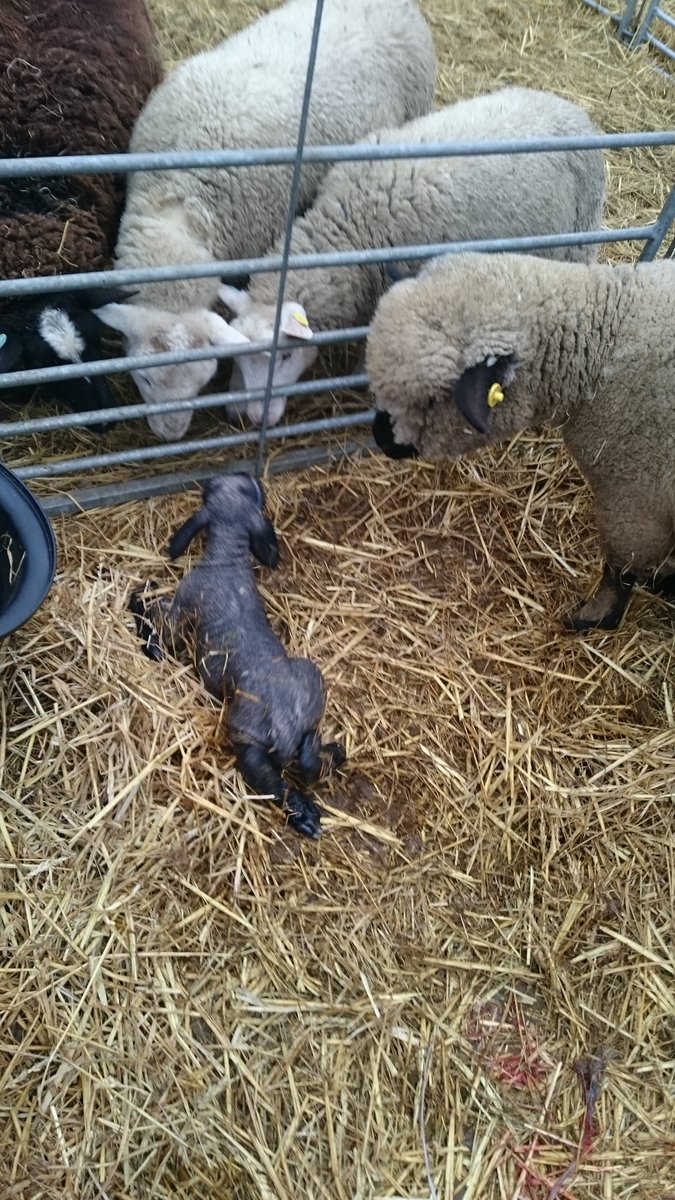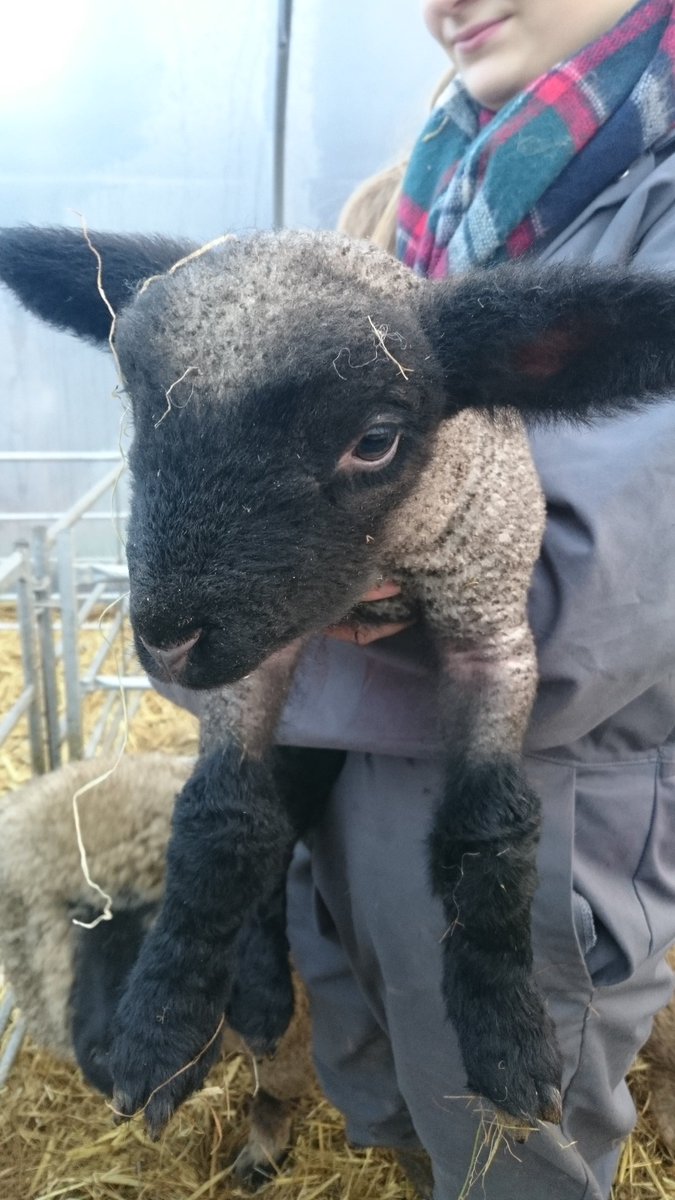 José going strong at one week old!
Stay tuned for more exciting developments!